On May 23, 2022, the judge of the Central District Court of Prokopyevsk Pavel Kotykhov found 53-year-old Andrey Vlasov guilty of organizing the activities of an extremist community and sentenced him to 7 colony codes. He was taken into custody in the courtroom.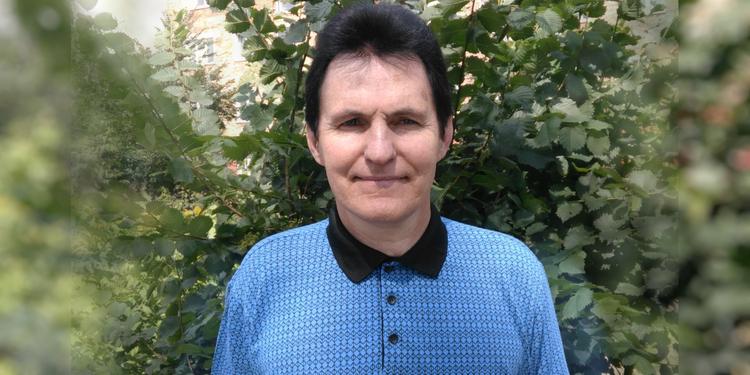 Addressing the court with the last word, Vlasov said: "My physical condition is limited . . . Due to stiffness in movement, without outside help, I cannot take care of my legs: put on socks, take care of my feet and toes. All this is done by my dear [wife] Natasha. I am in constant need of medical treatment and supervision."
Because of the criminal prosecution, all the worries about material needs fell on the shoulders of Andrei's wife, Natalya. The Vlasovs are grateful to fellow believers who came to court hearings, provided practical assistance, sent postcards and letters of support.
In July 2020, Ivan Sablin, an investigator with the Federal Security Service of Russia for the Kemerovo Region—Kuzbass, opened a criminal case against Andrey Vlasov. Ten days later, the FSB searched his house and workplace. The investigation went on for almost a year. In June 2021, the Vlasov case was submitted to the Central District Court of the city of Prokopyevsk. Although there is not a single victim in the case, the prosecutor asked the court to sentence the believer to 8.5 years in prison.
Vlasov spent two days in isolation, a year and 10 months he was under house arrest. Andrey said: "I am limited in movement, my life revolves on 30 square meters of an apartment." Despite the fact that the believer never violated the detention regime, the court repeatedly extended his preventive measure. All this had a negative impact on his health, however, the court continued to restrict Vlasov from visiting medical institutions.
The verdict has not entered into force and can be appealed. The believer insists on his complete innocence.
In the Kemerovo Region, 14 Jehovah's Witnesses are persecuted for their faith. Three of them received suspended sentences. Sergey Britvin and Vadim Levchuk have already served their terms in a penal colony.
Russian law enforcers mistakenly interpret the usual exercise of the constitutional rights of believers as extremist activity. Although the Supreme Court of the Russian Federation banned the activities of legal entities of Jehovah's Witnesses, this court did not in itself prohibit the practice of this religion. {jw-russia.org}