After an absence of more than 2 years, Jehovah's Witnesses in Argentina and around the world resume their "public ministry in person," as announced in a statement issued in the last few hours. Portable displays of free Bible literature, which were a fixture on busy streets before the pandemic, will be making a comeback across the globe.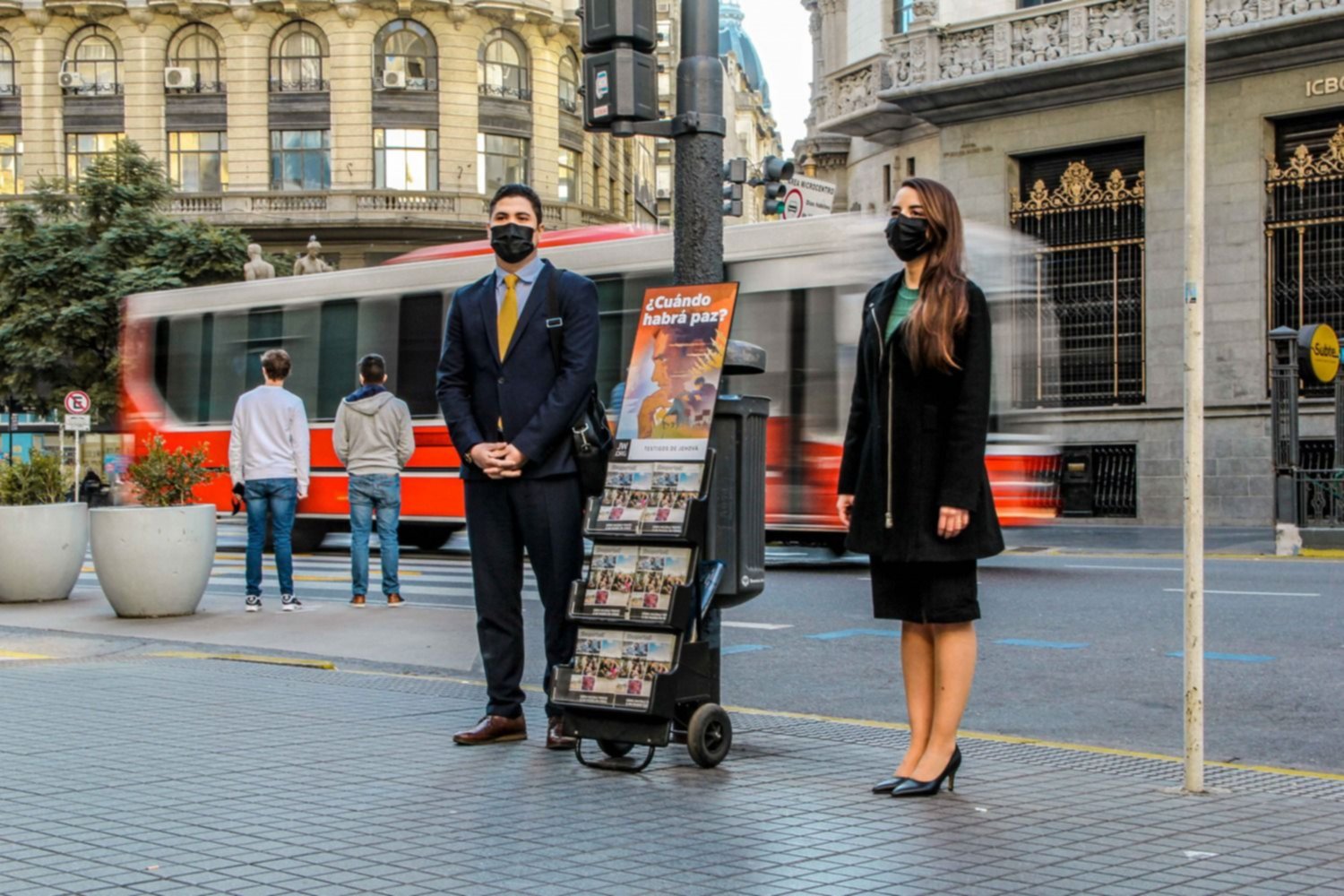 "In the region, if you happen to pass this week by Plaza Moreno, by Montevideo between 10 and 11 in Berisso, by 122 and 52 near the forest or by the Ensenada gastronomic walk, you will notice that an element that was part of the landscape before of the pandemic is back on the sidewalk: smiling faces standing next to portable displays with free Bible literature offering a positive message," they said in the statement.
In March 2020, the Christian organization suspended all face-to-face forms of its work throughout the world. "The last few years have been difficult for people and many are puzzled by what can happen from here on out," he said. Marcos Donadiospokesman for Jehovah's Witnesses in the country and added: "We are excited to be back on the streets to share the reassuring message of the Bible with our neighbors."
In response to this worldwide decision, the 1960 congregations of Argentina began to place the displays in the busiest points of the cities such as the Federal Capital, La Plata, Berisso and Ensenada. "Seeing our neighbors face to face again is great," said a volunteer who has been involved in this task for a few years and continued: "I really miss the personal contact with people. When I have the opportunity to encourage someone with the message of the Bible, it makes my day. This is my personal way of giving back to the community".
In addition to this method, other facets of his public ministry have been resuming since June, such as prison visitation and home Bible study for those who request it. The only exception will be the typical house-to-house visits that, for the moment, will remain suspended.
The return to the streets comes just in time to invite the public to its traditional annual convention, which can be seen from its official website jw.org during July and August. With the motto "Seek peace", Jehovah's Witnesses prepared the program to help viewers "cultivate peace within and with others" and in this sense they stressed that all content is free, easily accessible and will be available on 500 languages ​​including Argentine sign language.