As the fighting in the Donetsk Region of Ukraine intensified, Brother Mykola Bozhedomov made several trips back to Kramatorsk to help as many as possible to escape the war zone.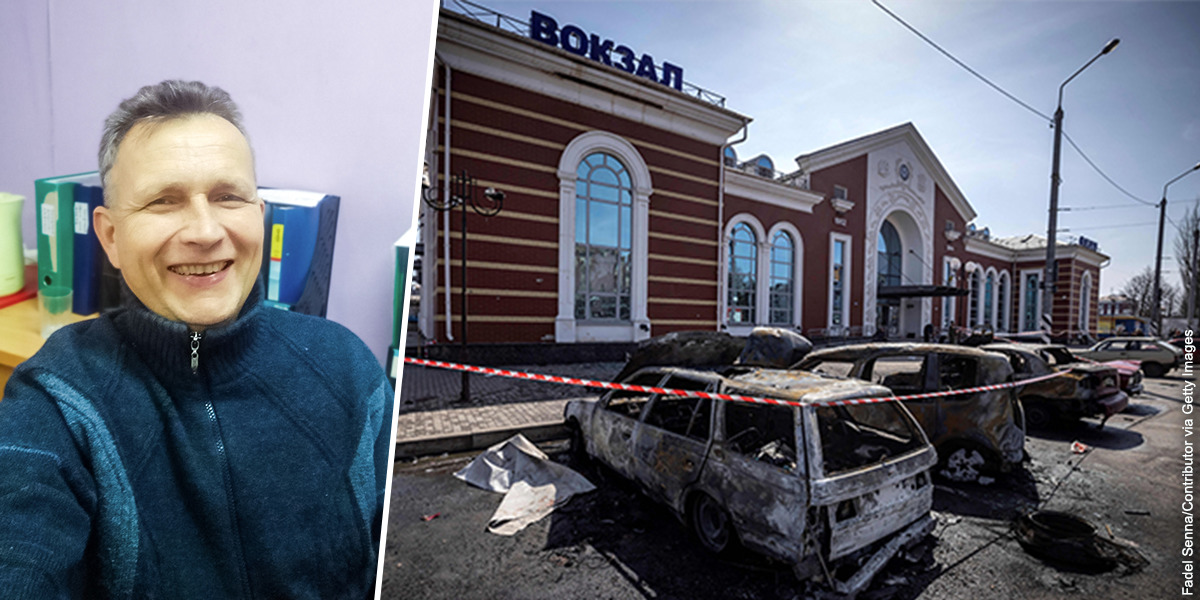 However, on April 8, 2022, Mykola was killed when the train station in Kramatorsk, Donetsk Region, was bombed.
In addition to 58-year-old Mykola, one sister was among the more than 50 killed. Also, a brother was among the more than 100 people injured. Fellow Witnesses who survived the attack reported two deafening explosions followed by shrapnel flying through the air.
Nina, Mykola's wife of 22 years, says: "My husband always put the interest of others first. He had an especially strong desire to help the elderly and infirm publishers. But each time he traveled back to Kramatorsk, it became more dangerous. It was supposed to be his last trip." {read more}