The United States on Wednesday updated its blacklist of countries "of particular concern" in terms of religious freedom. The government has thus added Russia but removed Nigeria, which was there last year, according to a statement from the head of American diplomacy, Antony Blinken, who is due to visit this African country this week.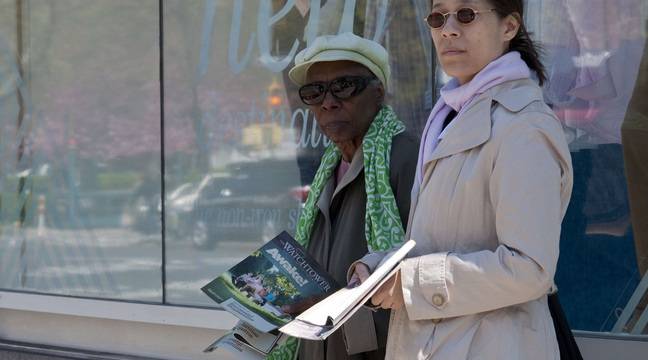 The other countries designated "for having perpetrated or tolerated gross, systematic and persistent violations of religious freedom" are the same as in 2020: Saudi Arabia, Burma, China, North Korea, Eritrea, Iran, Pakistan, Tajikistan and Turkmenistan . In the intermediate list of states "under surveillance", we find Algeria, Comoros, Cuba and Nicaragua.
RELIGIOUS ARRESTS, THREATS AND MURDERS
"The United States will not turn away from its commitment to advocate for freedom of religion or belief for all and in every country," said Antony Blinken. "In too many places around the world, we continue to see governments harass, arrest, threaten, incarcerate and kill people simply for their willingness to live their lives according to their belief. "
He does not specify in his press release what is accused of blacklisted countries. But its designations are based on the annual report on religious freedom drawn up by its services.
RUSSIA ACCUSED OF PERSECUTING JEHOVAH'S WITNESSES
The latest, published in May, notes, with regard to Russia, "a misuse of the law on extremism by the government to restrict the peaceful activities of religious minorities". He mentions in particular "persecutions" against Jehovah's Witnesses. "Religious and non-governmental organizations have reported that authorities continue to investigate, arrest, incarcerate, torture and / or physically abuse people, or seize their property, because of their religious faith, including members of groups they the government classifies as extremists and forbidden, "including Jehovah's Witnesses and the Islamist movement Hizb Ut-Tahrir, according to this report.
The Russian human rights NGO Memorial said in October that the number of political prisoners had risen sharply this year in Russia, with the Jehovah's Witnesses movement being particularly in the crosshairs of the authorities.
TENSIONS AT THEIR HEIGHT BETWEEN WASHINGTON AND MOSCOW
Russia was on the US watch list the year before. Its inclusion on the blacklist comes at a time when the subjects of tension between Washington and Moscow are multiplying again, despite the desire for appeasement displayed by Presidents Joe Biden and Vladimir Poutin during their summit in June in Geneva. In recent days, the United States has warned Russia for military movements on the Ukrainian border and for its "influence" with Belarus in the migrant crisis at the gates of the European Union, and has strongly denounced a shooting Russian anti-satellite missile, deemed "dangerous and irresponsible".
President Biden also sharply criticized the absence of his Russian counterpart at COP26, the UN climate conference, while the two great rival powers, whose relations are at their lowest since the end of the Cold War , continue to argue over the staffing of their respective embassies, after several waves of expulsions of diplomats.