The Brooklyn Assembly Hall of Jehovah's Witnesses returned to full operation Saturday as more than 850 attended the first in-person religious conference held there in nearly three years, providing an economic boost to the community.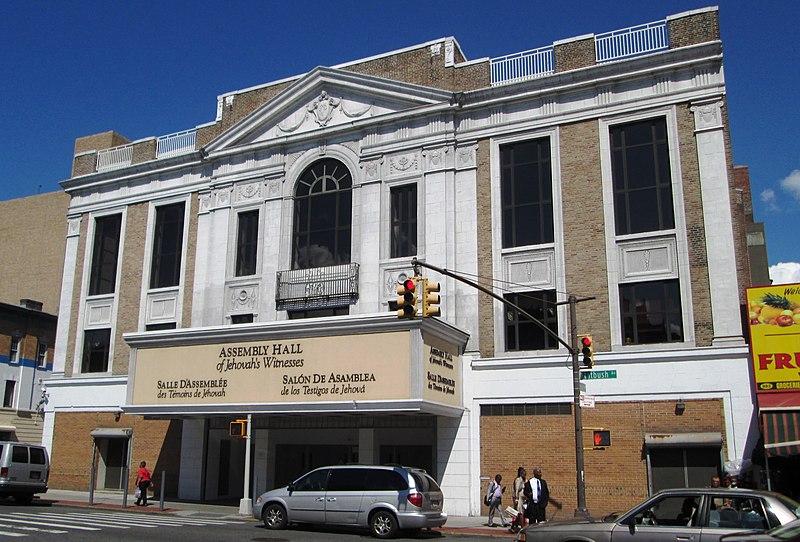 Trish Schloss, manager of the Blue Mountain Restaurant on Flatbush Avenue, anticipated the impact of the facility reopening after COVID-19 recession setbacks. "This will be a big boost for our business. We are excited for the Witnesses to come back to our community and taste our delicious food," she said prior to the event. "We will have more people staffed so that everyone can be served as quickly as possible."
"We are very excited to return to in-person events," said Paris Johnson, local spokesperson for Jehovah's Witnesses. "Our first event at the Brooklyn Assembly Hall of Jehovah's Witnesses is scheduled for January 7, 2023, and we anticipate upwards of 850 to be in attendance. There are 34 events scheduled through the year at this venue ranging in length between one and three days with an anticipated attendance of about 36,500."
"Making a proactive nationwide decision to close our houses of worship to in-person events protected both our congregants and our communities," said Robert Hendriks, U.S. spokesperson for Jehovah's Witnesses. "However, our in-person assemblies and conventions are a highlight of our annual calendar and an important part of our worship. We are excited to be back."
Local Jehovah's Witnesses are also eager to return to the Brooklyn Assembly Hall.
"It's more than a building; it's part of my culture and an impactful part of my life," said Queens resident Travis Boone, who has attended events at the Brooklyn Assembly Hall for over 30 years with his family. "There is nothing like gathering for our live events. The anticipation to be back is a tremendous boost emotionally, mentally and spiritually."
The Christian denomination now operates 45 assembly halls across the United States, including four in New York State. Entry at all events is always free. You may find more details on the organization's official website: https://www.jw.org/en/