LONG BEACH, CA— Over 180,000 fans will watch in anticipation as world-class racers take to the streets of Downtown Long Beach in the 48th annual Acura Grand Prix, but they will also see some smaller wheels on the sidelines.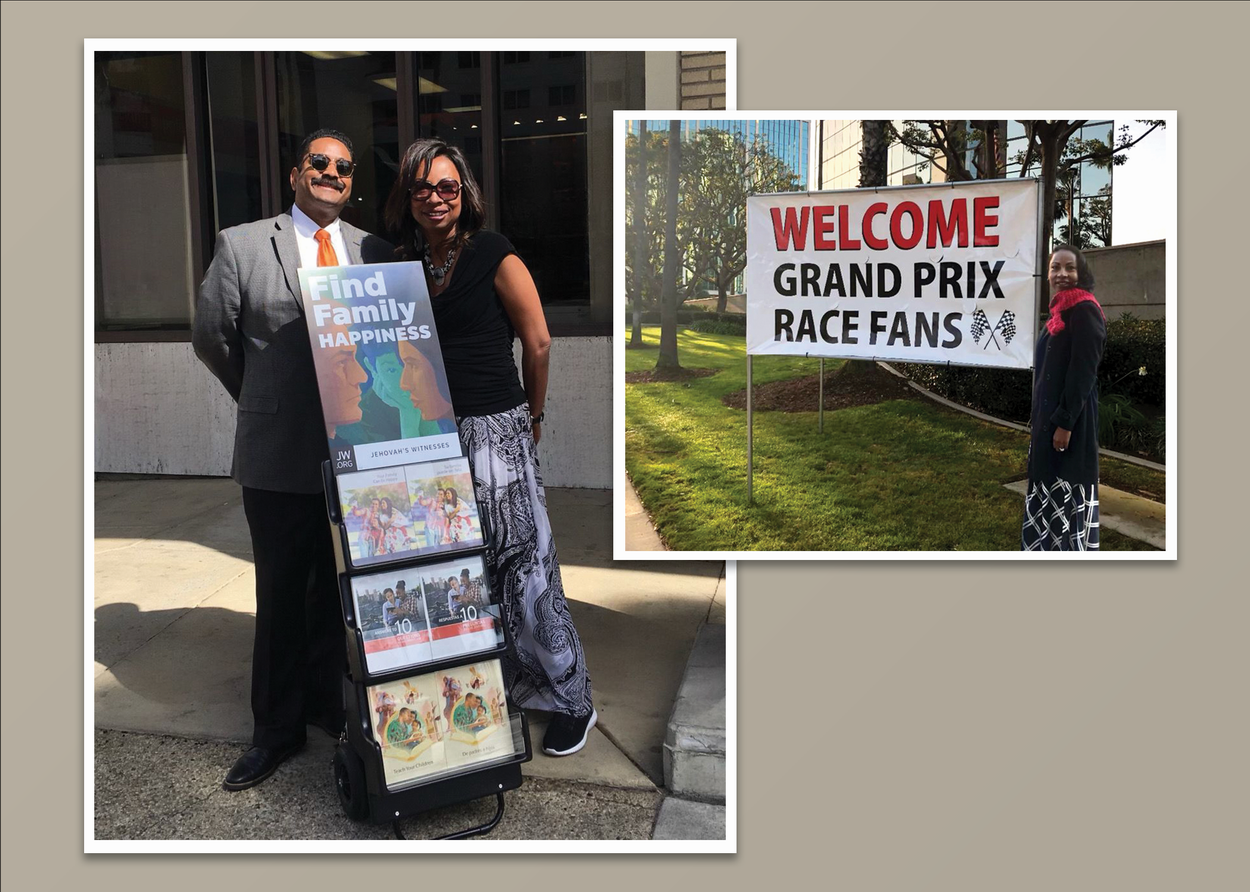 After a pandemic pause, Jehovah's Witnesses are returning to the longest-running street race in North America with their mobile Bible-based literature carts.
"The pandemic halted our face-to-face ministry for a period of time, but we are so happy to be back reconnecting with people again," said David Cohen, regional spokesperson for Jehovah's Witnesses. "We enjoy sharing a positive message with people of all backgrounds, and the Grand
Prix is an exciting event with wide appeal."
The event will take place April 14-16, where a variety of races will run throughout the weekend, finishing with a big-league IndyCar Series race. This year, more than 200 volunteers will share a positive Bible message at 30 literature carts stationed along the racing routes.
Volunteer Amanda Derby is revved up to return to the famed seaside circuit where some of the biggest names in the sport have taken the checkered flag, including legends Mario Andretti and the late Al Unsur. "It feels so good to get back out there to see smiling faces and share a smile," she said.
Kicking people into high gear is what the Grand Prix is all about expressed Kefflyn Mathews, who has not only been a spectator for many years but also a local volunteer.
"It brings the community together and it's a good chance for people to celebrate and enjoy life," said Mathews. "It's exciting to be back in person and let people know we have not forgotten about the community; we are still very active in sharing the Bible's positive message. We are here for them."
Jehovah's Witnesses have incorporated mobile displays of Bible-based literature as part of their public ministry in the United States since 2011. First launched in major metropolitan areas worldwide, this practice rapidly gained momentum and has become a staple at rail and bus stations, airports, harbors, main streets and large events such as the Grand Prix.
"We thoroughly enjoy the city of Long Beach which hosts the Grand Prix. Jehovah's Witnesses have been holding their conventions there for over 25 years, and we are very appreciative of the city's support," said Cohen.
To learn more about Jehovah's Witnesses, their history, beliefs and activities, visit their official website jw.org, which features content in more than 1,000 languages.