ROCKLAND COUNTY, NY — A project planned in Sloatsburg is the only Hudson Valley winner in New York State's annual Buildings of Excellence Competition, which supports environmentally clean, resilient, and low-carbon or carbon neutral, multi-family buildings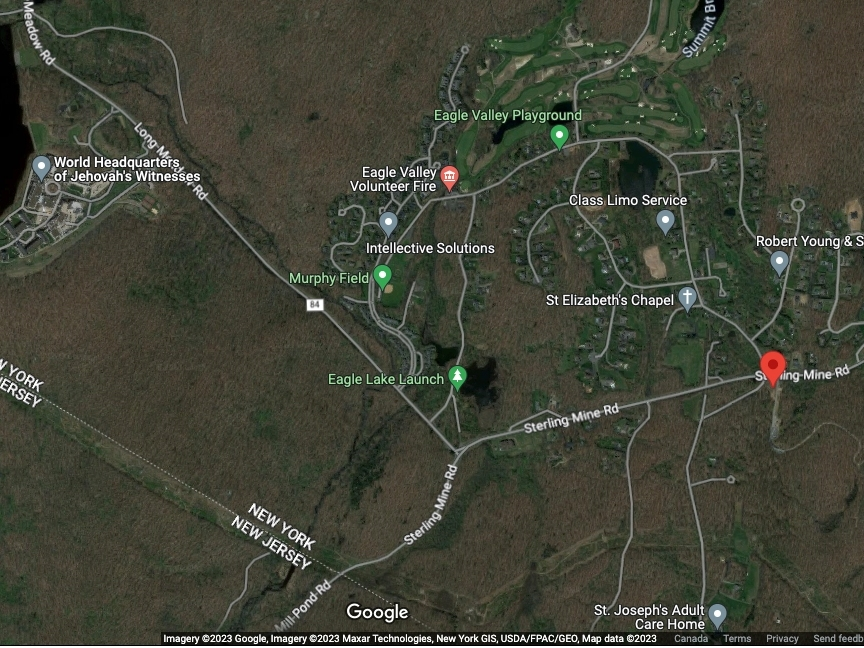 Launched in 2019 because buildings are one of the most significant sources of greenhouse gas emissions, this competition is the only one of its kind in the nation.
"New York is rising to the climate change challenge, and our building sector is helping to lead the way," said Gov. Kathy Hochul.
Tuesday's announcement was made during an awards ceremony held at the American Institute of Architects New York Chapter Center for Architecture in New York City. The prizes total $48 million.
The Residences at Sterlington won a $1 million prize. The estimated cost of the development at 155 Sterling Mine Road is roughly $168 million and completion is expected in 2027.
Project: The Residences at Sterlington
Construction Type: New Construction
Market Sector: High-Rise Multifamily
Developed by: Watch Tower Bible and Tract Society of New York, Inc.
Designed by: Bard Rao + Athanas Consulting Engineers
The project comprises 645 market-rate units designed and built to achieve ENERGY STAR and LEED standards, state officials said in their description of the winners. Highlights include:
The complex will feature mass-timber structural systems (reducing embodied carbon), green roofs, and an energy recovery system on the building's drain system.
Heating and cooling will be centralized from a closed-loop geothermal system comprised of 280 wells at 800-ft depth, the largest to date in New York State.
Aggressive heat recovery strategies and use of on-site renewables (3,200 KW photo-voltaic system coupled with utility grade battery storage) will all be managed by a behind-the-meter micro-grid control through high-efficiency systems.
There will be 40 vehicle charging stations and interior bike storage for 545 bikes.
Competitors were required to demonstrate cost-effective, low-carbon or carbon-neutral designs that are profitable for developers, offer predictable revenue and costs, and provide a competitive edge, while creating a comfortable, healthy, and affordable space for building occupants.
The winning projects also must provide comprehensive data on design, construction and cost that can be analyzed and shared to increase the number of low- to zero-carbon buildings in New York State.
The Watchtower Bible and Tract Society, has its world headquarters in Warwick. It bought the former Woodmont Hills apartment complex in 2021, the Rockland County Business Journal reported.
The competition is administered by the New York State Energy Research and Development Authority (NYSERDA) to provide financial incentives and recognition for the design, construction, and operation of clean, resilient, low- or zero-carbon emitting buildings.
So far, it has provided awards for the construction of 56 state-of-the-art new construction and gut-renovation projects, including over 1,300 units that will serve low-to-moderate income households with 52 percent of the projects in disadvantaged communities.
By improving energy efficiency in buildings and advancing statewide installations of onsite storage, renewables, and electric vehicle charging equipment, the state plans to reduce its carbon pollution and achieve the ambitious target of reducing on-site energy consumption by 185 TBtu by 2025, the equivalent of powering 1.8 million homes.
Funding for this program is through the State Clean Energy Fund and is part of NYSERDA's more than $165 million investment in new construction and gut rehab projects in the multi-family building sector including market rate and low-to-moderate income. More information about this competition, and the funding available through it, can be found on NYSERDA's website.