Jeremy Patrick, owner of a small construction business in Newton, Kansas, is joining other unpaid volunteers from across the state to remodel the Kingdom Hall of Jehovah's Witnesses in Augusta, Kansas.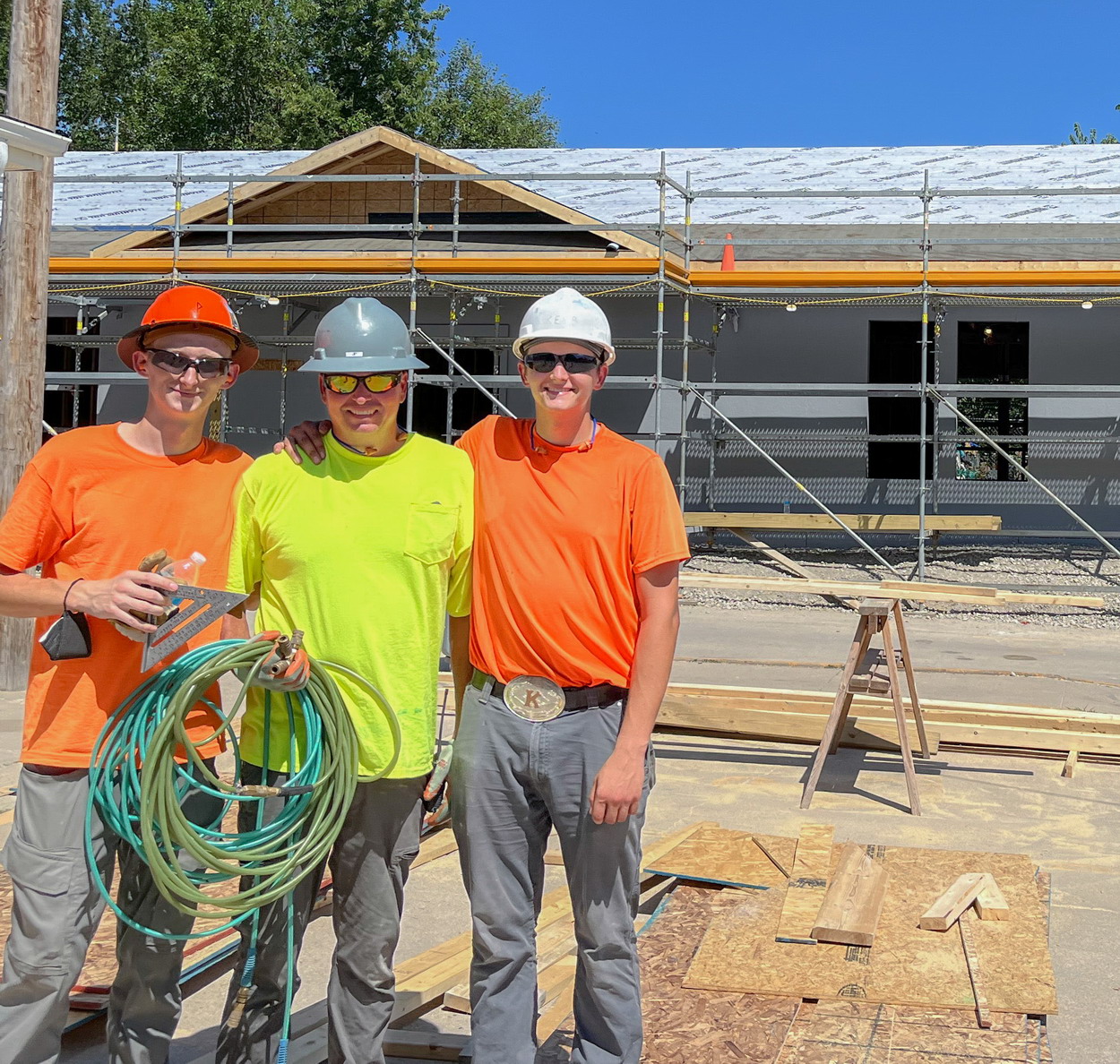 "And safety is always a priority," he said. "Secular companies say 'safety first,' but they don't really identify the hazards," Patrick said. "But at Kingdom Hall projects, we split into separate crews each morning where we discuss the possible safety hazards of the job we're about to do and how we can prevent them. Safety really becomes a mindset in how we approach our work."
Robert Hendriks, the U.S. spokesperson for Jehovah's Witnesses, commented on the organization's decision to not only meet but exceed federal workplace health and safety standards on all their building projects, even though the regulations do not cover volunteers.
"For us, it's not about doing the bare minimum to ensure we're legally covered," Hendriks said. "We believe that human life is a sacred gift from our Creator. That core principle guides everything we do, including our approach to safety."
When the Witnesses moved their world headquarters from Brooklyn, New York, to the upstate town of Warwick in recent years, the building project drew some 27,000 volunteers from across all 50 states — including Jade Moore, 53, of Palmdale, California. Moore, a residential and commercial electrical inspector, said the concern for safety he saw during the seven weeks he spent volunteering on the Warwick build was highly uncommon for a construction project.
"Normally, a project is driven by how much money can be made, which means working as fast as you can," Moore said. "No one takes notice of safety until someone gets hurt."
Jesse, Jeremy and Jakeb Patrick enjoyed working together last summer as volunteers at the Kingdom Hall construction project in Emporia, Kansas. By contrast, Moore said the Witnesses prioritized safety, even resolving a dilemma he's encountered using a fall protection harness on many worksites in the past.
"Until Warwick, every time I asked a safety person on a job what I was supposed to tie off to when working at heights above 6 feet, the answer was always, 'I don't know, you figure it out,'" Moore said.
Arriving at the Warwick site, Moore was astonished to see nylon straps already installed in all areas requiring workers to attach a safety harness "I was truly in awe of their commitment to safety," he said. "I can't wait for another opportunity to volunteer." "And the fact that all this work is done by volunteers is very impressive to me," Patrick said. "You will never see other construction projects with as much laughter, camaraderie and even hugs. It's pretty special."
Patrick, his wife and adult sons have also worked together on other Kingdom Hall building or remodeling projects in Kansas: Emporia, Fredonia, Goodland and Kansas City, to name a few.
"When we're working on a Kingdom Hall project, it seems like the best of us shines through because we're not pressured by time or money," he said. "It's a reminder that we were created to work together as a husband and wife and to build things."
Work at the Augusta Kingdom Hall project started in November 2022 and is scheduled for a safe completion at the end of February 2023.
For more information about Jehovah's Witnesses, their history, beliefs and construction activities, visit their official website, jw.org, with content available in more than 1,000 languages.