he gunman who opened fire inside a Jehovah's witness hall in Germany before taking his own life has been identified – as it emerged an unborn baby was among his victims.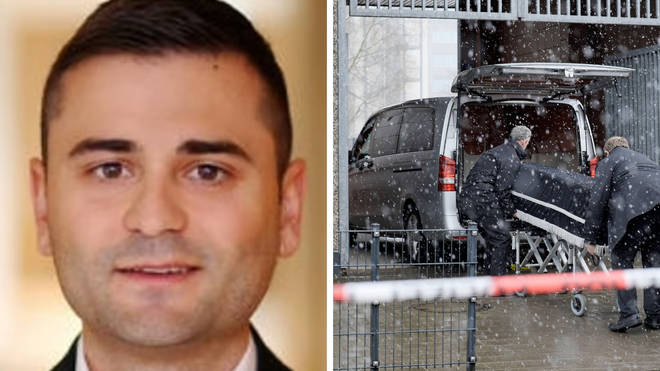 According to German outlets, the gunman, Philipp F was a 35 year old who claimed to be a business consultant and a former member of the religious group.
It emerged today that a an unborn baby was among the victims after it was hit "in its mother's womb." The mother was among the victims.
Police are still searching for a possible motive.
Police responded to emergency calls around 9pm local time on Thursday.
German police said: "According to initial findings, a shot was fired in a church on Deelböge street in the GroßBorstel district.
"Several people were seriously injured, some fatally. We are on site with a large contingent of forces."
Officers said that they have not established a reliable motive for the killing, but think it was a single shooter. German outlet Der Spiegel reported that the shooter was a former member of the Jehovah's Witnesses aged between 30 and 40, although police have not confirmed this.
Around eight people were reportedly seriously wounded in the shooting, while 24 more had minor injuries. It is believed at least eight people were killed.
Police said on Twitter that a large operation was under way in the city's Alsterdorf district, though added that the motive behind the attack is not yet clear.
Officers are thought to have heard a gunshot from an upper floor after they arrived, finding a person upstairs who may be a gunman.
Spokesperson Holger Vehren said police did not have to use their firearms at the scene.
Vehren said: "We only know that several people died here. Several people are wounded, they were taken to hospitals."
Two witnesses interviewed on n-tv television, whose names were not given, said they heard 12 shots.
Police had no information on the event that was under way in the building when the shooting took place.
Mayor of Hamburg Peter Tschentscher said: "The reports from are shocking.
"My deepest condolences to the families of the victims.
"The emergency services are working flat out to track down the perpetrators and clarify the background."
Jehovah's Witnesses are a Christian group with about 8.5 million members, which is separate from the mainstream of the religion. The denomination was founded in the 1870s.