After the killing spree in a community of Jehovah's Witnesses in Hamburg, the police are now investigating one of their own officials: Disciplinary proceedings were opened against an employee of the weapons authority on Tuesday.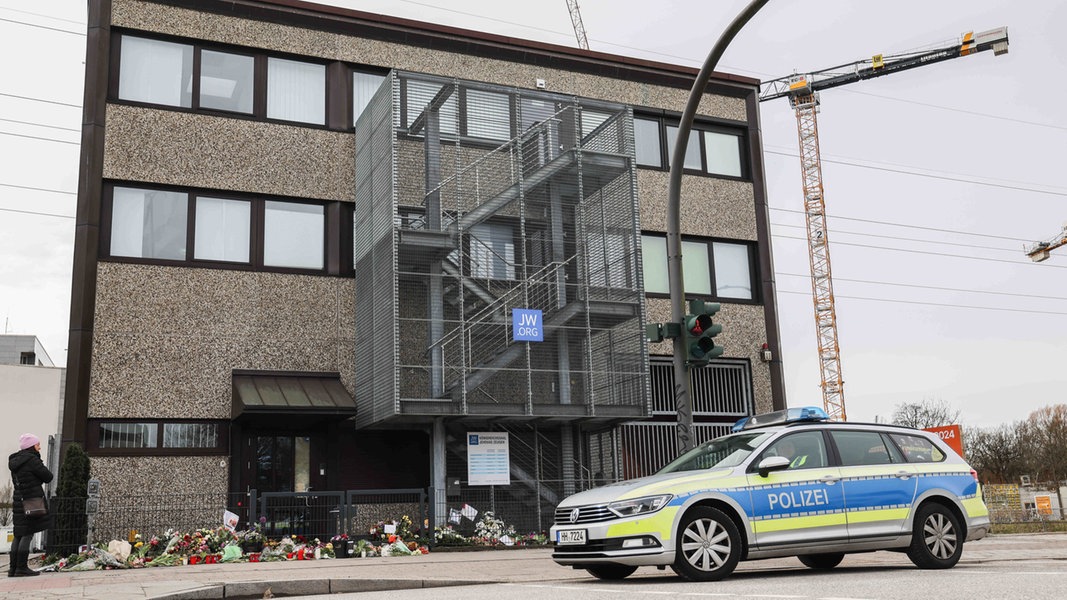 A police spokesman said the accusation of disciplinary misconduct against the officer was confirmed. "The officer has been relieved of his duties in the Weapons Authority with immediate effect and will be transferred to a position to be agreed with the Human Resources department." He is said to have failed in his duty of advice and support. Because of the ongoing investigation, the police spokesman did not want to give any details in the case.
Negligently or deliberately not documented and tracked?
According to research by "Zeit" the officer is suspected of negligently or deliberately failing to document and pursue an indication of the dangerous nature of the gunman Philipp F. In addition, the official is said to have close ties to the sports shooting club in which the later amok shooter Philipp F. was also active. The police did not comment on this.
Brother had warned against Philipp F
According to previous knowledge, Philipp F.'s brother first contacted the Hanseatic Gun Club in January to announce that the 35-year-old was mentally ill and was becoming more and more aggressive. Philipp F. had previously taken his marksmanship test in the club and also ordered the later murder weapon, a semi-automatic pistol.
Gun Club informed the authorities themselves
According to the "Zeit" report, the investigators initially assumed that the sports shooting club had referred the calling brother to the weapons authority, but had not informed the police themselves. However, interrogations have now revealed that there was apparently at least one contact between the club and the police. A spokesman for the Gun Club had also told the research format STRG_F (NDR and radio) that the club had immediately forwarded the warning to the weapons authority.
Opposition makes serious accusations against the interior authorities
Dennis Gladiator, domestic policy spokesman for the CDU parliamentary group, said on Wednesday: "Should the indications be confirmed that an employee of the weapons authority withheld indications of the danger of the perpetrator, the statements by the interior senator that this act probably could not have been prevented no longer tenable." The left speaks of a salami tactic by the interior authorities. It is stunned that Interior Senator Andy Grote (SPD) kept quiet about the new allegations in the Interior Committee last week, according to Left Party spokesman Deniz Celik.
Eight dead after killing spree
During the killing spree on March 9 in Deelböge Street in the Alsterdorf district, 35-year-old Philipp F. killed seven people and himself at a community meeting of Jehovah's Witnesses. Nine people were injured.
Further information