Brian and Jackie Alexander tried to steel themselves to face the damage that Hurricane Sandy had inflicted on their apartment in Brooklyn, New York. Still, nothing could have prepared them for the sight of their possessions immersed in seven feet of filthy floodwater.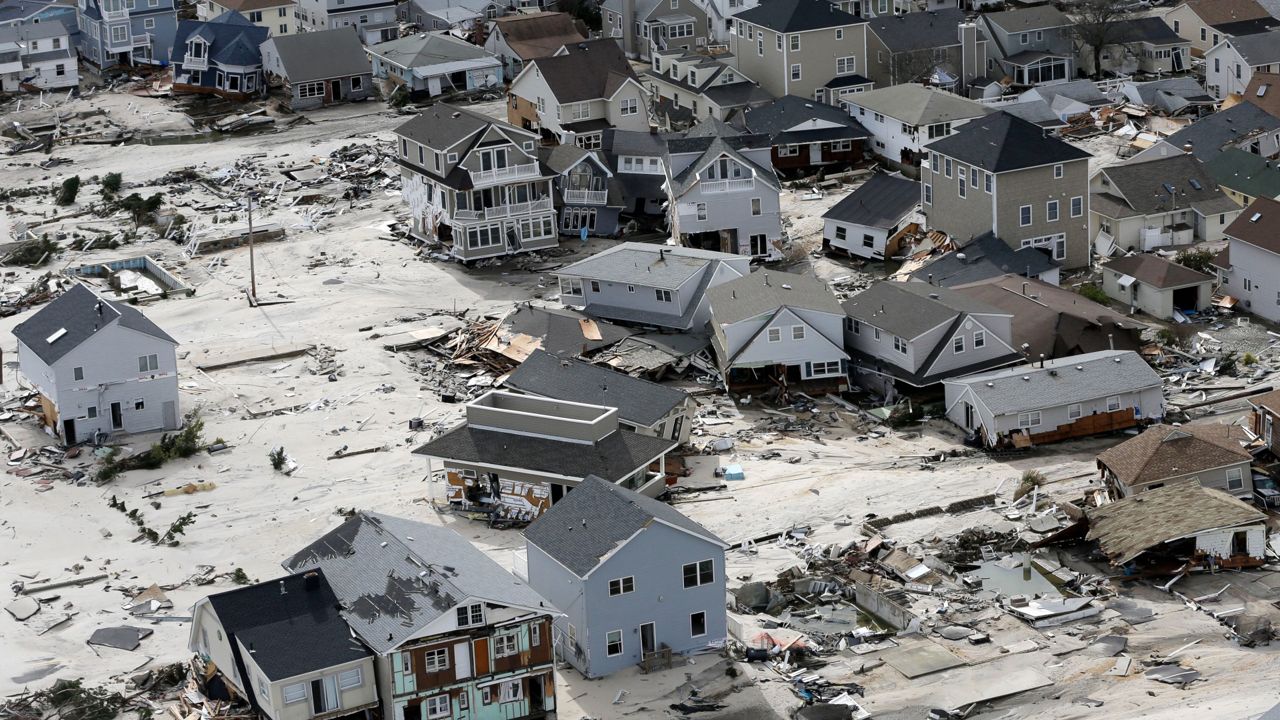 "The thing that really broke our hearts was seeing our wedding pictures floating in that dirty water," said Brian. "It was the emptiest feeling I've ever had."
Theirs were just two of the thousands of lives upended in October 2012, when Superstorm Sandy ravaged the Eastern Seaboard, at the time becoming the second-costliest cyclone to hit the United States since 1900, according to the National Oceanic and Atmospheric Administration (NOAA).
Despite being shaken by their loss, the Alexanders found comfort and strength in the outpouring of support from their spiritual family made up of Jehovah's Witnesses. The Christian organization's U.S. branch office rallied resources through local congregations. The organization prepared its disaster response in advance of the storm, assembling and equipping 15 regional teams to provide material, emotional and spiritual support to some 3,000 individuals in battered coastal communities.
The organized response to Sandy is standard practice for Jehovah's Witnesses, who recently set up 800 humanitarian relief committees around the world in response to the global pandemic. Most recently, disaster relief efforts are currently underway in response to the Hurricane Ian disaster.
From pumping water out of flooded homes and sorting through salvageable belongings to reading comforting scriptures and praying with those who had suffered loss, some 26,000 Witness volunteers took part in relief efforts in the metro New York area.
Deeply touched by the love they were shown, the Alexanders soon found themselves shedding more tears of gratitude than of sorrow.
"We had to tell everyone to stop giving because we had enough," said Jackie, who recalls gifts of money, clothing and furniture pouring in for months after the storm. "Our friends in the congregation wanted to make us feel happy and show us that we were not alone."
"Helping one another in times of need is a fundamental part of our ministry," said Robert Hendriks, U.S. spokesperson for the organization best known for its door-to-door evangelism. "Jesus said his followers would be identified by their love for one another. But love is more than just something we talk about, it moves us to take action when we see others in need. Mobilizing relief efforts during times of disasters is a tangible expression of that love."
Volunteers Mike and Laura Sloggatt, who spent long days cleaning and remediating storm-damaged houses in Levittown, New York, said that emotional and spiritual support were sometimes needed more than anything else.
"You couldn't say anything about the loss because words can't describe it," said Mike. "Some of our first interactions were to just give them a hug and tell them we were there for them."
Love moved the Sloggatts to open their own home, sheltering a young couple and their two-month-old son whose house in nearby Lindenhurst was inundated with four feet of water.
Though four adults, a newborn baby, the Sloggatts' dog and their houseguests' cat made for close quarters in their small home, Mike and Laura fondly recall the three months that made them honorary grandparents.
"That baby was on Mike's lap, and he was reading to him and playing with him every single night," said Laura. "He became 'Paw-Paw'."
"He still calls me that," said Mike of the now 10-year-old boy.
Ten years later, the joy the Sloggatts experienced still spurs the couple to volunteer whenever possible. Most recently, they joined the Witnesses' local relief efforts when Hurricane Ida caused catastrophic flooding in their area in 2021.
"Seeing my brothers in need — it's an automatic response," said Mike. "I don't even have to think about it."
Determined to show the same love they experienced, the Alexanders have expanded their volunteer ministry in the decade since Sandy. In the early months of the COVID-19 pandemic, the couple leapt at the chance to distribute food boxes to families facing financial strain. "When the opportunity came to give back, Jackie and I didn't think a second about it," said Brian. "We'll never forget the experience we went through and the hands that touched our lives."
Source: Jehovah's Witnesses
For more information about Jehovah's Witnesses' disaster relief efforts, visit jw.org: https://www.jw.org/