Jehovah's Witnesses have always sought converts through print: those familiar booklets with Bible lessons that volunteers bring door-to-door to share their Christian beliefs.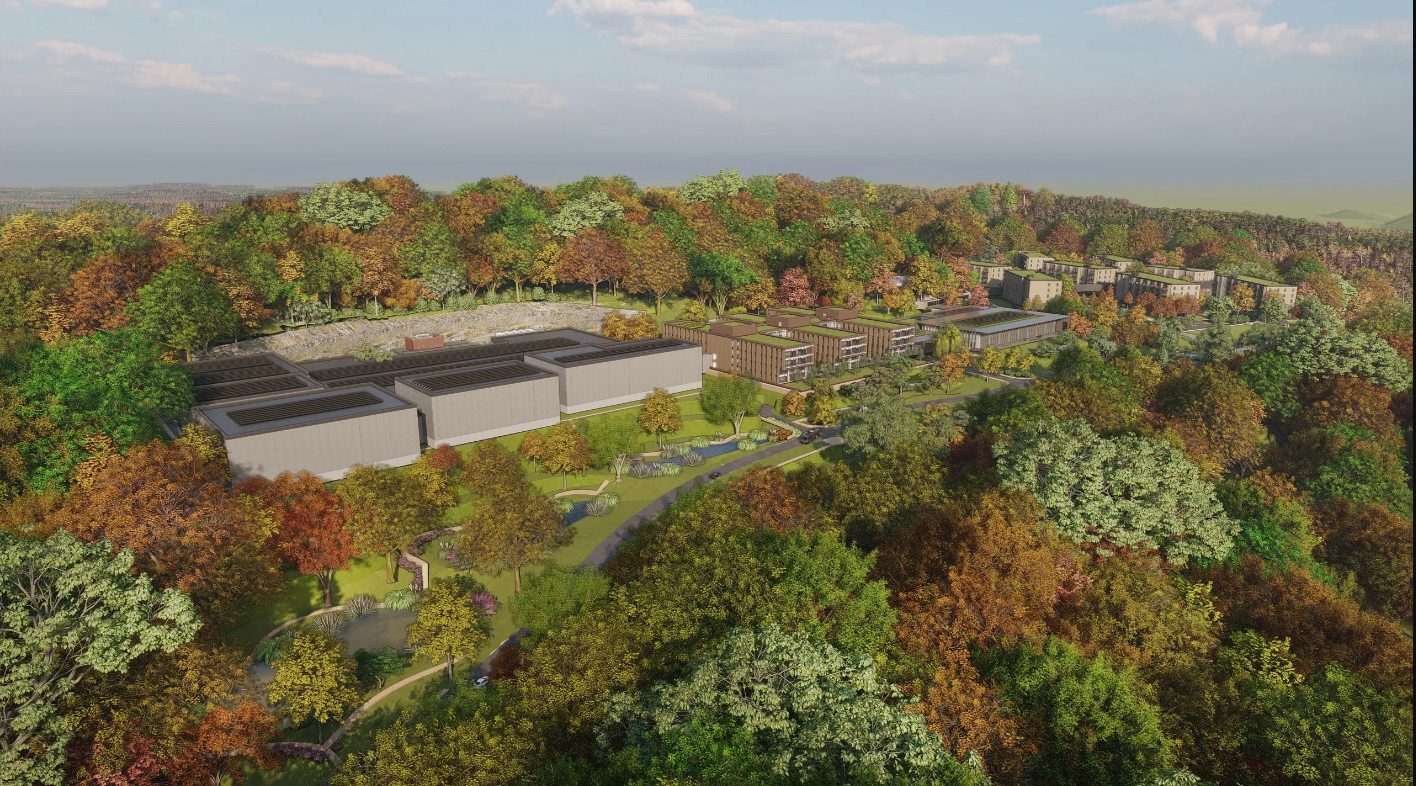 But outreach has evolved in the digital age. The Warwick-based religious order, which has an estimated 8.7 million members worldwide, is preparing to build a giant complex in Ramapo, two miles from its headquarters, where it will record Bible-based films, videos and other audio-visual materials that the group now uses to advance its mission. The 249-acre campus will include movie soundstages, offices and apartment buildings to house up to 1,240 volunteer workers.
The project, in the works since 2019, cleared a major hurdle this month when Ramapo officials approved a zoning change it needed, clearing the way for more detailed reviews. The Jehovah's Witnesses hope to get site-plan approvals by June and then start construction, which is expected to take around four years.
Jehovah's Witnesses grow Hudson Valley presence
The religious order has long had a presence in the Hudson Valley, from its printing plant, farm and residential complex in Ulster County to its 373-acre missionary school campus across the river in Putnam County. But it has greatly expanded its footprint in the region since deciding to leave its century-old headquarters in Brooklyn, starting with its $20 million purchase in 2009 of the former International Nickel campus in Warwick that would become its new base.
The group has since spent tens of millions of dollars more in three counties on buildings to house its volunteer workforce, as well as on other properties. In 2014 alone, it bought a pair of hotels in the town of Newburgh for $45 million and a 250-unit, luxury apartment complex in Fishkill for $57 million, according to property records. The group also bought a Montgomery warehouse for $8.8 million that same year and a senior-housing complex under construction in Fishkill for $4.5 million in 2015.
Most of its properties are tax-exempt for religious reasons, a sore point with some town tax officials when the Time Herald-Record examined in 2015 the holdings the Jehovah's Witnesses had amassed by then. The group has also been praised for its civic contributions.
Massive new media complex will use clean energy
The audio-visual production complex will be built on woodlands at the border of Orange and Rockland counties that the group bought for $11.5 million in 2009. The property is off Sterling Mine Road, near the Eagle Valley housing development in Tuxedo, and was previously slated for a housing project that never came to fruition. It consists of 242 acres in Ramapo, which is in in Rockland, and seven acres in Tuxedo, which is in Orange.
The plans include a 227,000-square-foot studio building and a separate office complex; ten, five-story apartment buildings with 545 one-bedroom units and 100 studio units; a 130,000-square-foot building to hold events; and a 121,000-square-foot visitor center. All told, the complex would encompass 1.7 million square feet, making it a bit larger than the group's nearby headquarters in Orange County.
The group is touting the project's clean-energy credentials, including its use of geothermal wells to heat and cool the campus and dedication of 30% of its parking spaces to electric vehicles. It also will have 120,000 square feet of solar panels and a battery bank to store and distribute electricity on the complex.
Those plans were developed in concert with the New York State Energy Research and Development Authority, the state agency that spurs and subsidizes green-energy projects. In a statement from the Jehovah's Witnesses, Patrick Fitzgerald, a NYSERDA senior project manager, applauded the group for planning a campus that incorporates "renewable energy, energy efficiency, electric vehicle charging and energy storage to support the grid."
The development will cover about 30% of the property, half of which will be preserved forever as open space through deed restrictions. Almost 9,000 trees, shrubs and native grasses will be planted in areas disturbed by the construction, said Keith Cady, a lead spokesman for the project.
Jehovah's Witnesses plans additional projects
The Jehovah's Witnesses reportedly bought yet another apartment complex in Ramapo near the project site to house members who volunteer to help with the construction. That newly built complex, originally known as Woodmont Hills and now called Woodgrove at Sterlington, is located just south of the village of Sloatsburg on Route 17 and consists of 384 luxury apartments.
In a separate project this year, the group built a 30,000-square-foot visitor center at its Putnam County school campus — the Watchtower Educational Center in Patterson. Roughly 440 volunteers were said to be involved with that project and renovations at the campus when the work was announced in February.