MINSK, Belarus—From July 15 to 17, 2011, Jehovah's Witnesses held a three-day convention in Minsk entitled, "Let God's Kingdom Come!"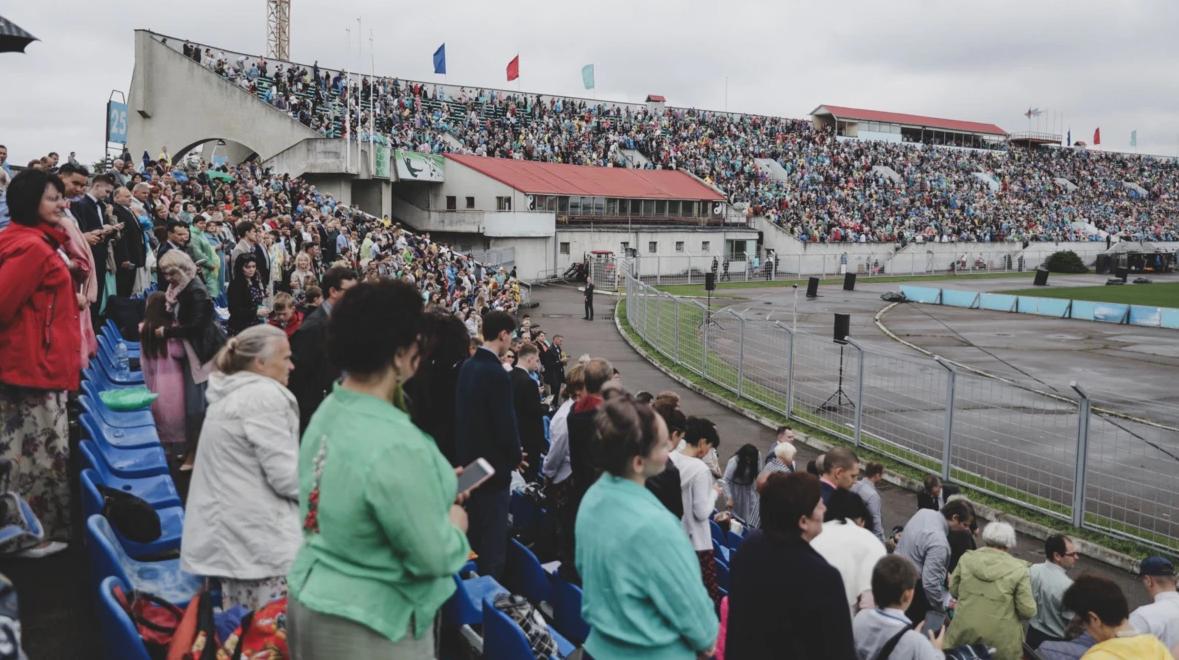 The delegates came from all six administrative districts in Belarus. The peak attendance was 5,156, including 195 who benefited as the program was interpreted into Russian Sign Language.
The joy of the delegates at this convention was particularly noteworthy since the last time Jehovah's Witnesses in Belarus were able to meet together in one location was 12 years ago.
One of the delegates at the convention described the atmosphere that prevailed: "This is just unforgettable! Every person is different, but everyone is smiling and their faces shine with happiness. It is wonderful that we were allowed to gather together in such a large number after so many years!"
Similar conventions are being held worldwide. They are open to the public and free. Worldwide, there are over 7,500,000 Witnesses associated with more than 107,000 congregations.
http://www.jw-media.org/blr/20110811.htm