POWNAL — The District Act 250 Commission has posted details of a proposed permit for a Jehovah's Witnesses Kingdom Hall planned for a site off Route 7.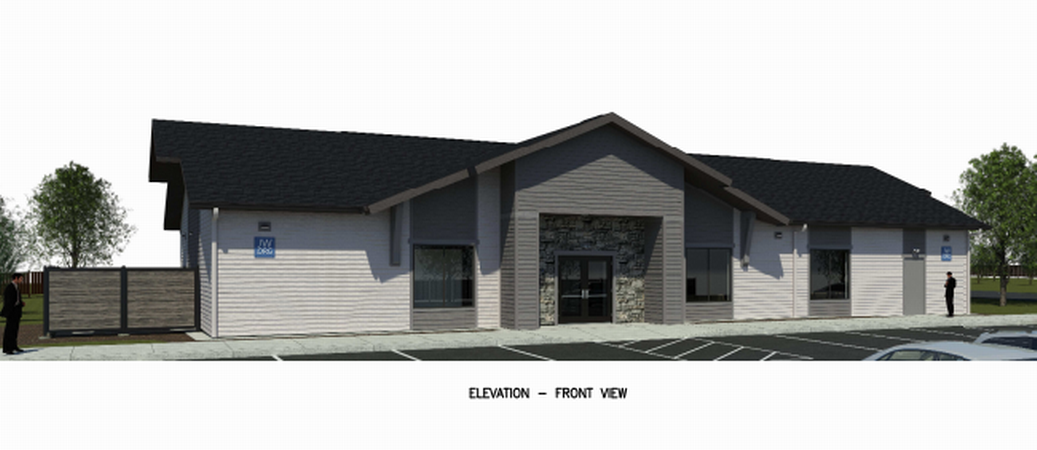 A 3,960-square-foot building would be located on a 3-acre parcel on the west side of Route 7, across from the Pownal View Barn at 3927 Route 7.
The site is to be subdivided from a 122-acre parcel owned by Armstrong Holdings Inc., which is associated with the furniture and gift business. The building site includes the former location of Hoppy Valley Farm, a hops growing farm that moved in 2018 to a nearby site off Burrington Road.
A public comment period is underway on the project, with comments due by Oct. 4. No hearing will be scheduled, and the permit will be approved unless the commission "is notified in writing of an issue requiring a hearing," the panel said in its posting.
The Act 250 notice states that comments must be received in writing by the commission. They should be submitted to Linda Matteson via email at NRB.Act250Rutland@vermont.gov.
TWO CONGREGATIONS
The new worship center and a detached 12-foot by 12-foot shed for equipment storage is proposed by the Jehovah's Witnesses congregation based in Bennington, but would also serve a congregation in North Adams, Mass.
Kyle Bartlett, of Arlington, public communications representative for Jehovah's Witnesses in Southern Vermont, said Tuesday the congregations would like to begin construction this year, but that no date for a groundbreaking has been set, pending formal issuance of the Act 250 permit.
"If everything is cleared, we would love to get started this year," Bartlett said.
As with all worship center building projects, the labor "will be largely all volunteer," Bartlett said, with some aspects handled by subcontractors. Help will come from the two local congregations and from others around the region.
The cost, which he said hasn't yet been finalized because of fluctuating building materials prices, will be covered through donations.
Most of the volunteers will come from the local congregations, he said, "but they'll pull volunteers from a broader base — New York, New Hampshire, Vermont, Massachusetts."
The Bennington congregation, which has a center on Gore Road, has about 115 members, he said, while the North Adams center has about 75 members.
There are 16 congregations in Vermont and about 8,000 across the U.S., he said.
Bartlett said the Bennington and North Adams congregations plans to hold meetings on a different mid-week evening, and each will hold meetings on Sunday at the Pownal location.
'DIGNIFIED' DESIGN
As with all worship center projects, "the goal is to make every Kingdom Hall an attractive and dignified building," Bartlett said, "and we want it to be a pleasing gift to the community — a positive thing for the surrounding properties. So we always want to help our neighbors; we want them to be happy we're there."
According to a site plan with the permit application, the ranch-style building will face south, and parking with 44 spaces will be along the front and western sides.
The lot design includes an electric vehicle charging station.
The proposed Act 250 permit would also require setting aside 5 acres on the Armstrong property "to compensate for the acreage of primary agricultural soils whose agricultural potential has been reduced or eliminated as a result of the project."