Disaster preparedness and response are two things that are top of mind for residents of the hurricane prone U.S. Virgin Islands. Local Jehovah's Witnesses aim to provide a sanctuary in times of crisis with the newly renovated Kingdom Hall on St. Thomas.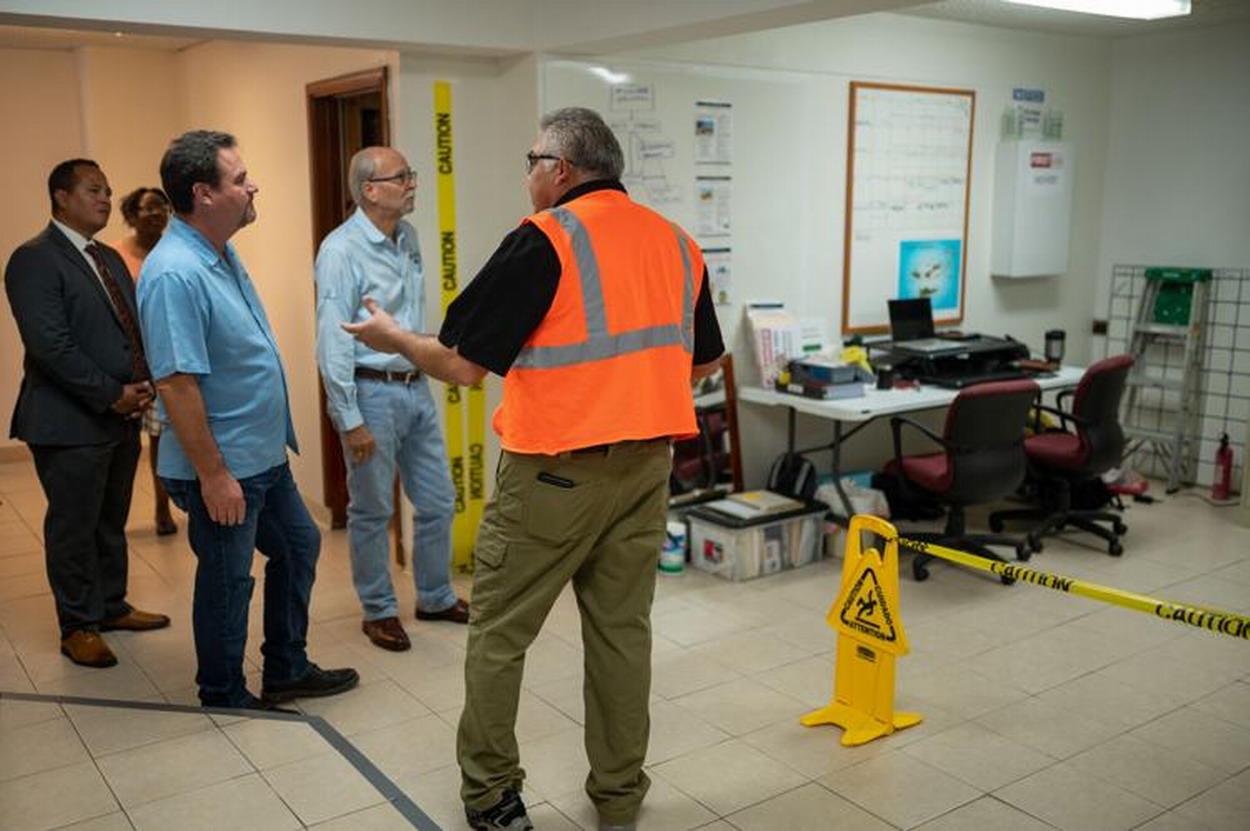 All were welcome to learn more about their effort during an open house on Feb. 24, which included guided tours of the disaster relief center.
"Work started on the renovation March 10, 2020 and very shortly after had to be paused due to the pandemic," said Ulises Rivera, USVI public relations manager for Jehovah's Witnesses. "Then it resumed May 2022 and finished Aug 2022."
The basement of the new hall is designated for disaster response and can shelter up to 80 people. This can include families that have lost safe housing due to a storm or other disaster and any incoming volunteers.
The St. Thomas' congregation can collaborate with volunteers from Puerto Rico, the British Virgin Islands, and the U.S. mainland to identify community needs and quickly respond.
Some of the organization's activities include collection and distribution of relief supplies, stabilization of properties and home repairs.
For Jehovah's Witnesses, an important part of disaster response includes safety training with the goal of "an accident-free environment with minimum loss."
Some of the courses offered include fall protection, respiratory protection, aerial lift, CPR, electrical safety, mold remediation, water loss prevention, and chainsaw safety.
Local volunteer Monica Edelman said she has participated in a number of trainings, such as the fall prevention and electrical safety training.
"My husband and I like to give back to the community, we want to give back to our neighbors," Edelman said.
During the 2022 fiscal year, 2,434 volunteers assisted in disaster relief throughout the U.S. and Caribbean. A total of 2,115 households were assisted with case management, 298 houses were repaired, and the organization provided $1.8 million in humanitarian aid and $19.3 million in grant funding.
In disaster situations, the Jehovah's Witnesses offer spiritual and emotional counseling as well.
Along with Jehovah's Witnesses disaster relief efforts, they work to share Bible teachings with everyone.
Jehovah's Witnesses often go out door-to-door in communities to offer their ministry. On St. Thomas, they also minister to cruise ship employees who stop in port. With ministry booklets in more than 400 languages, members are invited to visit the cruise ships a couple times a month.
Jehovah's Witnesses produce the most widely circulated magazines in the world, with over 67 million copies printed in more than 400 languages each month.
In 2020, the first ever complete sign-language translation of the Bible was released by Jehovah's Witnesses and made available at no charge.
Now along with print, these reading materials are available online, at JW.org.
Their website features articles, videos and audio resources that cover a wide range of topics that promote spiritual growth and a sense of well-being. The free online resources cater to the whole family, addressing relevant topics for couples, teens, and children.
The website is also the most translated website in the world, and can be accessed in over 1,060 languages.