After a three-year hiatus due to the pandemic, one of the largest conference organizing organizations in the world has once again chosen the city of Thessaloniki – to host a series of three-day conferences that will take place at the Stavroupolis Conference Hall .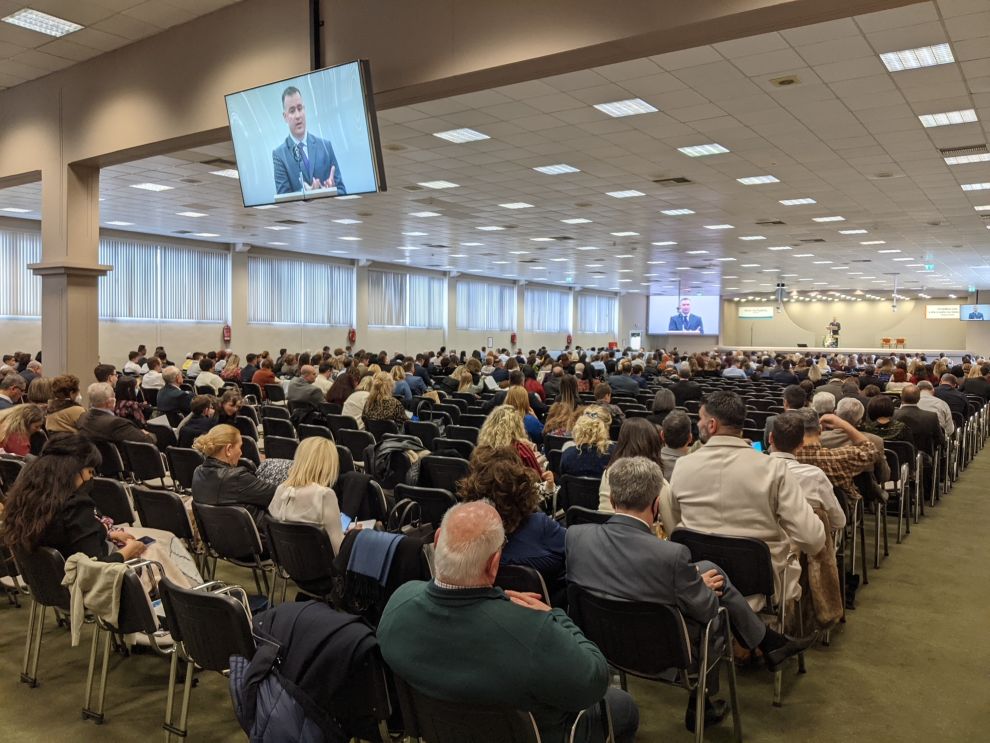 The conference scheduled for June 16-18, 2023 is expected to be attended by approximately 400 Jehovah's Witnesses from Kavala prefecture. About 6,000 similar events will be held worldwide in 2023 under the theme "'Persevere' with Longsuffering!".
In Thessaloniki alone, 10 recurring conferences will be held throughout the summer. From Friday to Sunday, the characteristics of patience and long-suffering will be analyzed and, based on the example left by biblical figures, the value these qualities have in modern times will be emphasized. Saturday's program will include the baptism of new believers.
Jehovah's Witnesses have been holding public conferences for over 100 years in stadiums, convention centers and theaters around the world. In the summer of 2023 they will gather, for the first time after the lifting of restrictions due to the pandemic, in large assemblies around the world.
The event is open to the public and no record is circulated. More information about the program or to locate an event location or date is available on the jw.org website under the About Us > Conventions .