On April 20, 2017, Povarskaya Street in Moscow was filled with mobile TV stations. Near the entrance to the Supreme Court building, journalists asked Jehovah's Witnesses how they plan to live after their legal entities were banned. The results of the first five years proved more dramatic than it appeared at the time: сriminal prosecutions directly affected thousands of believers, and hundreds ended up in prison.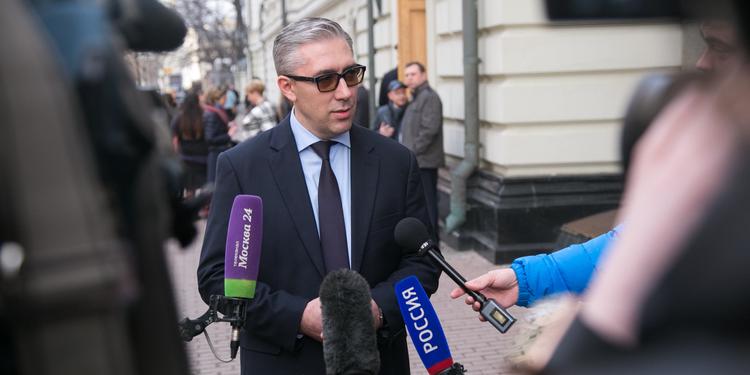 What exactly did the Supreme Court of Russia decide. The court granted the suit filed by the Russian Ministry of Justice and liquidated the Jehovah's Witnesses in Russia Administrative Center and the 395 affiliated local religious organizations across the country as well as transferring the property of all these organizations, including the houses of worship, to the state.
The lives of some 300,000 Russian citizens were divided into "before" and "after." By 2017, there were about 175,000 active Jehovah's Witnesses in Russia plus about 120,000 more who attended their services. All of these people had lost the opportunity to practice their religion, either individually or in association with others, even though it is guaranteed by the highest law of the country.
Hundreds of worship buildings throughout Russia have been closed and taken away in favor of the state.
Religious meetings and ordinary meetings with friends proved to be risky due to raids by law enforcement officers and the threat of arrest.
Religious literature was banned; electronic access to informational materials was also blocked.
Talking about faith carries the threat of criminal prosecution.
More than 1,700 families of Jehovah's Witnesses have been directly affected by criminal prosecution. As of April 20, 2022, law enforcement officials have conducted 1,750 searches in 75 regions of Russia (Russia has 85 regions in total, according to the current Constitution). Although not everyone who has been searched has been criminally charged, the search itself is psychologically and otherwise traumatic for families. The authorities use against Jehovah's Witnesses an article of the Russian Criminal Code (282.2), which prohibits organizing and participating in the activities of court-banned organizations.
More than 620 believers have been indicted, and this list is constantly growing. None of these believers had resumed the activities of the liquidated organizations; all of them simply practiced their religion, which is not prohibited by law and by the decision of the Russian Supreme Court of April 20, 2017.
Financial restrictions. Many people lost their jobs simply because of their religion – their employers forced them to leave their jobs on various pretexts. For example, Igor Trifonov was fired from the fire department after 22 years of exemplary work. The names of at least 486 Jehovah's Witnesses appear on an open extremist registry and were subject to economic sanctions by the Russian government. At least 22 believers were sentenced to fines ranging from 200,000 to 780,000 rubles.
Restrictions on movement. . At least 377believers were banned from leaving their city or region (on their own recognizance not to leave). A total of 149 people have been or are under house arrest – without the right to receive or send letters. At least 87 others have been banned from certain activities over the years, many of whom had to wear a monitoring bracelet on their leg. Such a bracelet was worn on the right leg of 67-year-old Olga Opaleva, while her left leg, as well as the entire left side of her body, was paralyzed after a stroke she suffered in the convoy car on the way to court. A suspended sentence of imprisonment, also involving restrictions on movement, was imposed on at least 105 believers.
Exhausting investigations and trials. Criminal investigations, including searches, interrogations, trials, confrontations, forensic examinations, and review of case materials, take thousands of hours out of a believer's life. As a result of emotional stress many people's health deteriorates. Seven of the defendants died before they were sentenced – Rimma Vashchenko , Yuriy Geraskov , Yuriy Kim , En Sen Li , Viktor Malkov , Kaleria Mamykina and Irina Sidorova .
More than 320 believers – men and women, young and old – are behind bars, 89 of them remain in colonies or pre-trial detention centers across Russia. The first arrest happened just a month after the Supreme Court decision: on May 25, 2017, Danish citizen Dennis Christensen was detained in the city of Orel. The prosecutor's office proved in court that he had opened the doors of the worship building, cleaned the walkways, and shook hands with those who came there. Christensen still remains in the penal colony.
Of those who are behind bars, 14 are older than 60, such as 71-year-old Valentina Baranovskaya, who was sentenced to two years in prison, and 69-year-old Vilen Avanesov, who was sentenced to six years in prison (both also have sons in prison for their faith).
The harshest sentences – 8 years in a colony – were given to 4 men from Amur and Astrakhan regions. The longest sentence in a colony imposed on a woman was given in Astrakhan to Anna Safronova, who had been the only support for her 80-year-old mother until her arrest. (For comparison, the Russian Criminal Code provides 3 to 6 years in prison for rape and 6 years in prison for intentional murder.)
A total of 60 people were sentenced to ordinary or strict regime penal colonies, of whom 35 were sentenced to more than 3 years in prison, and 20 believers were sentenced to more than 6 years in a penal colony. No victims were ever found in any of these cases.
Dozens of believers faced pressure and torture. In Khanty-Mansi, Voronezh, Trans-Baikal, Irkutsk and other regions believers were tortured during searches, including by strangulation and use of electric shocks. At least 22 Jehovah's Witnesses reported torture to law enforcement authorities; however, no criminal charges were ever brought. Dozens of believers reported to their relatives about the use of various methods of pressure in pre-trial detention facilities, which may amount to torture. As a rule, under torture, law enforcement officers require believers to confess to extremist activity, as well as report the names of their fellow believers.
How has persecution affected the religion of Jehovah's Witnesses in Russia? "In letters from across Russia, believers report that as a result of widespread persecution of their faith, they are praying more often than before and feel a stronger relationship with God," says Yaroslav Sivulskiy of the European Association of Jehovah's Witnesses. "Many worship attendees who had been hesitant to become Jehovah's Witnesses have either resolutely embraced the faith or ceased communion. The example of the steadfastness and courage of fellow believers who faced criminal prosecution inspires Jehovah's Witnesses in Russia and beyond and helps them remain strong in their faith."
What is Russia doing to stop the criminal persecution? Jehovah's Witnesses are making public the facts of wrongful criminal persecution for their faith and the abuse of legal mechanisms. Most human rights structures in Russia have spoken out condemning the actions of the authorities. The Plenum of the Supreme Court of the Russian Federation – its rulings are binding for all courts – has clarified that worship services of Jehovah's Witnesses do not fall under Article 282.2 of the Russian Criminal Code. Nevertheless, the intensity of criminal prosecution of Jehovah's Witnesses has not yet weakened  {jw-russia.org}