Having grown during the pandemic with great participation on Zoom, the Jehovah's Witnesses have zestfully reopened their Kingdom Halls and returned to visiting people door to door and handing out The Watchtower magazine that the organization has published since 1879.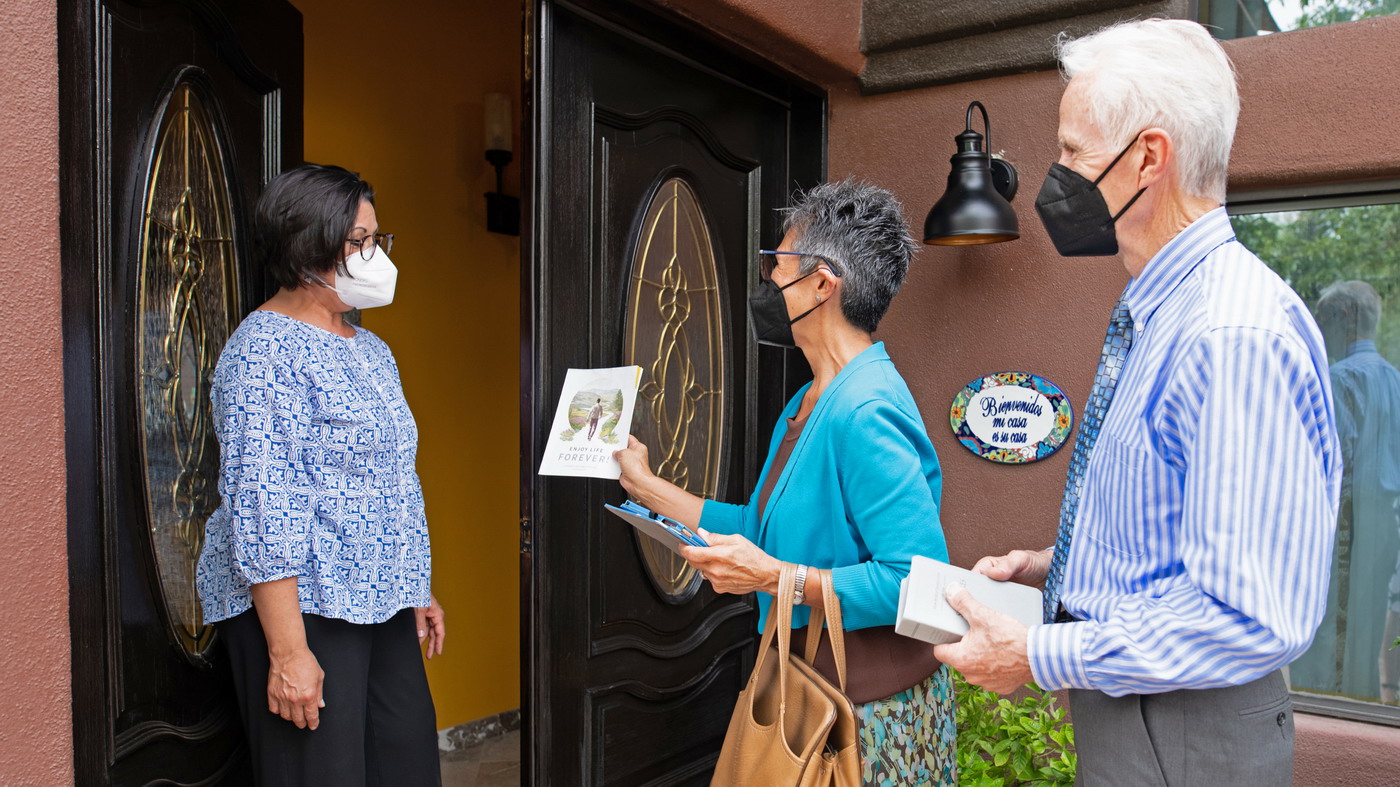 There are three Kingdom Halls in Odessa and two in Midland where 15 congregations — seven English and eight Spanish — meet at various times.
"We have had a substantial amount of growth, and are excited to go person-to-person again," said Coordinator Chuck Dietz of Odessa, adding that more information about the church worldwide and in the Permian Basin is available at jw.org.
Spokesman Mark Childs of San Angelo said there are nearly 1.3 million Jehovah's Witnesses in 12,000 congregations in the United States and the worldwide membership is 8.7 million.
"Houses of worship, called Kingdom Halls, were reopened April 1, witnessing in public places resumed May 31, and we started delivering the The Watchtower again Sept. 1," Childs said. "In-person conventions are being planned for 2023."
For the first time in history, Watchtower deliveries were suspended in March 2020. "The Watchtower is published in over 1,000 languages, telling people about the importance of God's kingdom and what that kingdom will do for mankind," Childs said.
"God's son Jesus Christ is the king of that kingdom."
Childs said the Witnesses' door-to-door evangelism, inviting people to attend services and handing out The Watchtower, "is what Jesus commanded his disciples to do back in the first century: go out and preach the good news and teach people about the Bible."
Noting that Zoom access has been continued for those who prefer it, Childs said it wasn't just the pandemic that heightened interest in spiritual matters.
"These are critical times that cause people concerns, and they want to know how the times are related to the Bible," he said.
The Jehovah's Witnesses, also known as The Watchtower Bible and Tract Society of Pennsylvania, began as the International Bible Students Association in 1872 in Pittsburgh, Pa., under the leadership of Christian restorationist minister Charles Taze Russell, who was born in 1852 and died in 1916 in Pampa, Texas, while returning to Brooklyn, N.Y., by train, according to references.
Student missionaries were sent to England in 1881, and the first overseas branch was opened in London in 1900.
The second and third presidents of the group were Joseph Franklin Rutherford (1869-1942) and Nathan Homer Knorr (1905-'77). The worldwide headquarters is in Warwick, N.Y.