Venues across the country will be buzzing with hundreds of men, women, and children attending large assemblies organized by Jehovah's Witnesses.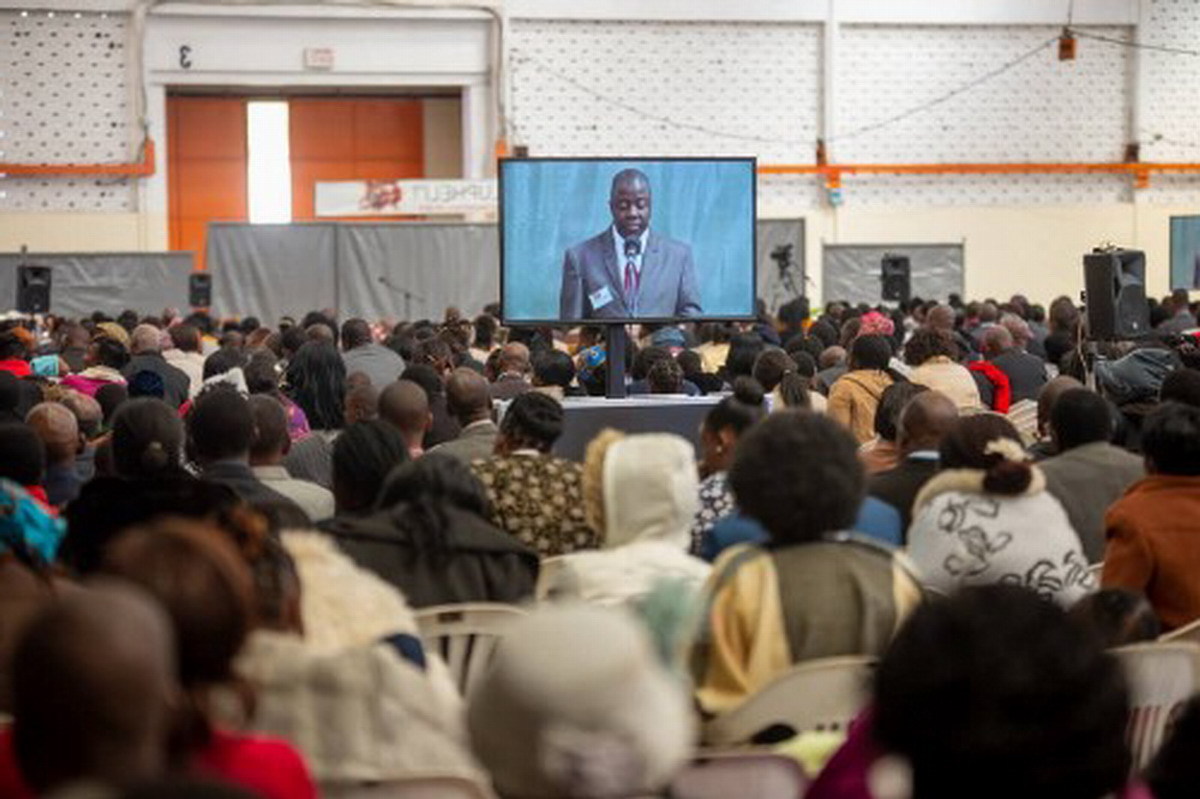 The same will be true in other countries around the globe as Jehovah's Witnesses worldwide resume large in-person gatherings in January 2023. This comes after Jehovah's Witnesses paused these large in-person gatherings for the past two years due to COVID 19. A total of 110 assemblies are to be held here in Zimbabwe in 2023.
"Everyone is invited!" said Kudakwashe Chikuvadze, spokesman of Jehovah's Witnesses of Zimbabwe. "For the benefit of all, information will be presented in the languages of the locals, including Venda, Tonga, Ndebele, Shona, Zimbabwe Sign Language, and English. "We have also set up local venues convenient for the attendees across the country, from Victoria Falls all the way to Beitbridge," he said. In Zimbabwe, there were 153,716 attendees in 2019, with more expected this year.
"To avoid unnecessarily putting others at risk, we have taken the necessary precautions to protect attendees from COVID-19," continued Chikuvadze. "We encourage all in attendance to respect COVID-19 protocols in line with the recommendations from health officials." A streaming program will be setup for those who have flu-like symptoms or those who have recently been exposed to someone with COVID-19.
Jehovah's Witnesses are already applying these protocols in their local Kingdom Halls, including wearing a surgical mask when attending these indoor gatherings.
Mr Chada who will be attending the Zimbabwe Sign Language assembly, says, "I can't wait to see my deaf friends from different parts of the country!"
Miss Mtetwa, who will attend one of the Ndebele assemblies, also says, "It will be nice to once again hear the loud enthusiastic applause after a touching discourse and to see the speaker face-to-face from the platform, and I cannot wait to see and hug all my friends from other congregations after such a long time."
The assemblies have been holding virtually since the advent of the COVID-19 pandemic in March 2020. Though the witnesses resumed meetings at their Kingdom Halls from April 2022, but their larger assembly facilities across the globe remained under lockdown. In a statement, yesterday, re port showed that as at 9:00am, thousands thronged the Assembly Hall in Lekki, Lagos, the first of the assemblies since the start of the pandemic.
It was gathered that 62 other assemblies are also holding this weekend in other cities, including Badagry, Ota, Daluwon, Benin, and Awi.
The assembly programme, entitled: "Jehovah's United Family" featured a three-part symposium. The speakers highlighted the Biblical histories of Elihu, a friend to Job, Lydia, a first-century disciple of Jesus, and Jesus himself. These historical figures were excellent examples of helping those around them to feel comfortable, an ideal requirement for peaceful family relations.
Over 3,000 participants attended the event, more than the capacity of the Assembly Hall, which was attributed to the excitement of the attendees returning to their in-person assemblies after nearly three years.
The 2023 Assembly series of Jehovah's Witnesses will be held in six continents, over 200 countries and over 400 languages. In Nigeria, The programme will be presented in English, Gun, Pidgin, Yoruba, Igbo and French. More information about the programme may be found on jw.org.