Jehovah's Witnesses, a Christian religious group, was targeted by bomb blasts during a prayer meeting in Kochi, resulting in 2 deaths and 52 injuries. The group originated in 19th century America and is not part of mainstream Christian denominations. They do not believe in the Holy Trinity and worship Jehovah as the God of the Bible. Jehovah's Witnesses follow strict social mores, such as not accepting blood transfusions and not allowing divorce except in cases of adultery.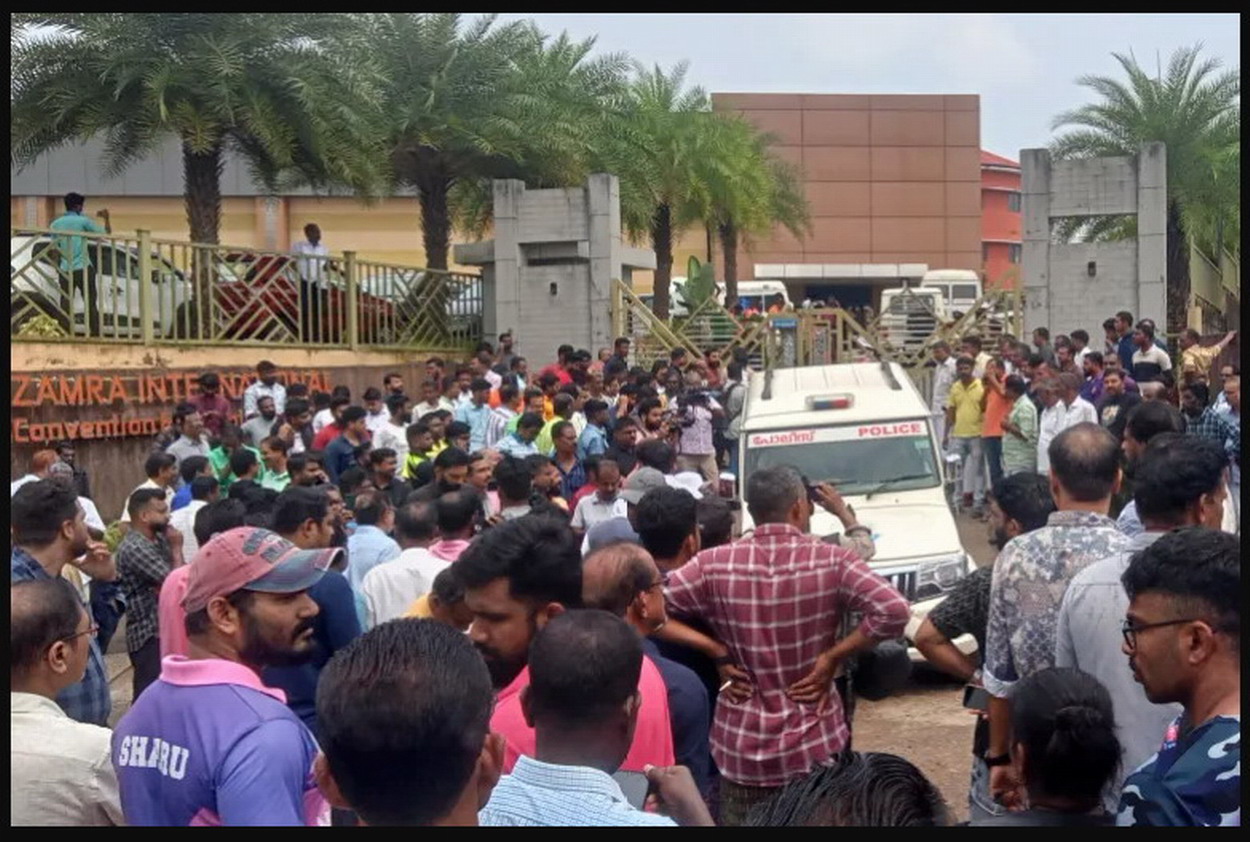 THIRUVANANTHAPURAM: Jehovah's Witnesses, whose prayer meeting in Kochi was marred by devastating bomb blasts on Sunday in which one person died and 52 others are seriously injured, is a Christian religious group that traces its origins to 19th century America.
According to historians, Jehovah's Witnesses was considered an offshoot of the International Bible Students' Association, founded by Charles Taze Russell in Pittsburgh in the year 1872.
Unlike mainstream Christian denominations, Jehovah's Witnesses do not believe in the Holy Trinity (God, the Father; God, the Son – Jesus; and God the Holy Spirit) but worship Jehovah as the "the God of the Bible and the Creator of all things".
Followers of the group see Jesus Christ as the son of God, and not God himself. They learn from the teachings and examples set by Christ; hence they consider themselves Christians. The group follows certain strict social mores, which forbid them from receiving blood transfusions and prevent married couples from divorcing, expect in the case of adultery. Known for its decentralised structure, Jehovah's Witnesses operate in local groups across various regions, and lacks a central leadership. The faithfuls say what happened at their prayer meeting in Kalamassery has sent shockwaves through the community, as its members say the group is inclusive and open to people of all faiths and castes.
"It is unprecedented," one of them said after multiple explosions on Sunday morning claimed the life of one person and left over 52 individuals injured. In a strange turn of events, an individual who claimed to be a Jehovah's Witness himself surrendered to police in Thrissur, claiming responsibility for the blasts. He released a video stating that the group's preachings were "seditious" and that they did not heed his warnings to change their ways. Police are investigating further.
Jose, a local businessman from Thiruvananthapuram who is a part of the religious group, expressed bewilderment over the attack, emphasising that the Witnesses' prayer meetings are inclusive and draw participants from diverse religious backgrounds. Meetings held twice a week in local 'Kingdom Halls' typically begin and conclude with songs and prayers. The community in India boasts 947 congregations and over 56,000 devoted ministers dedicated to sharing their interpretation of the Bible and promoting an understanding of God's kingdom, according to the official jw.org website.
"We come from hundreds of ethnic and language backgrounds, yet we are united by common goals…Each of us regularly spends time helping people learn about the Bible and God's Kingdom," the website added. Jose said though Jehovah's Witnesses is an organised group that has a presence in several countries across the world, there is no specific leader or leadership to point out at the state or district levels. "We usually function as local groups in various places. We don't have a unified leadership. I can talk only about our group in our particular locality," he explained.
Jose said not just Christians, people from other religions also take part in their prayer meetings. "Around 100-120 faithfuls will take part in our 'Kingdom Hall' in my area. We hold meetings twice a week. Similar prayer meetings are happening in various places across the state," he added. 'Kingdom Hall' refers to a local Jehovah's Witnesses meeting place where religious services are held.
When asked whether they would hold state-level conventions of their members, he said Jehovah's Witnesses usually don't organise mass prayer meetings or gatherings. The prayer meeting held at the convention centre in Kochi today might have been a meeting of the local members, Jose added Another faithful of the Jehovah's Witnesses, who does not want to be named, said a body of elders supervises each congregation.
"There will be a 'mooppan' (senior man) to lead each group at the respective locality. Our prayer meetings are open to all people cutting across their caste, creed or religion," he told PTI. Hailing from Ernakulam district, he also said their meetings begin and end with songs and prayers.
According to sources, the deadly blast occurred on the final day of a three-day prayer meeting, titled 'Wait Patiently', at the convention centre in Kalamassery. Presentation of a music video, prayer, a symposium and Bible-based speech were listed as today's programmes in the morning, they said. Jehovah's witnesses were in the news previously — three decades ago — when three children who are members of the group had filed pleas in the courts, firstly in the Kerala High Court and then in the Supreme Court, challenging their school authority's disciplinary action against them for allegedly disrespecting the national anthem.
In the August 1986 case in the Supreme Court, Justices O Chinnappa Reddy and M M Dutt protected the three Jehovah's Witnesses children in the case of Bijoe Emmanuel & Ors vs State Of Kerala & Ors. They were excused from singing the national anthem at school, as the court ruled that compelling them violated their fundamental right to religion.